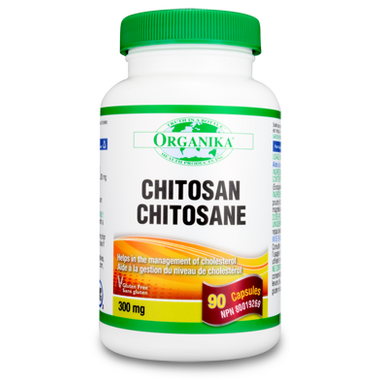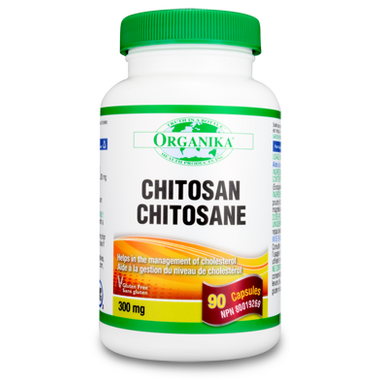 Heredity, a high saturated fats diet as well as a sedentary lifestyle make it easy to climb up the ladder of high cholesterol. Rung by rung, Organika®'s Chitosan Capsules is formulated to help you manage your cholesterol in your slow descent down the ladder. Chitosan is a fibrous substance extracted from the exoskeletons of crustaceans. Take two capsules twice daily to provide your body with this pure cholesterol fighter.
Features:
Gluten Free
A factor in the support for healthy cholesterol levels
Properties in cholesterol reduction help cardiovascular health, reduce atherosclerosis and improve blood flow
Cholesterol management reduces the risk for stroke and heart attacks


CONTAINS NO:
Dairy, egg, artificial preservatives, colours, artificial sweeteners,
yeast, wheat, corn, gluten, or soya.
Chitosan (Exoskeleton of Crab and Shrimp)……..….300 mg
NON-MEDICINAL INGREDIENTS:
Acerola Powder, Citrus Bioflavonoids, Magnesium Stearate, Gelatin (Capsule).