Organika Chlorophyll Liquid Form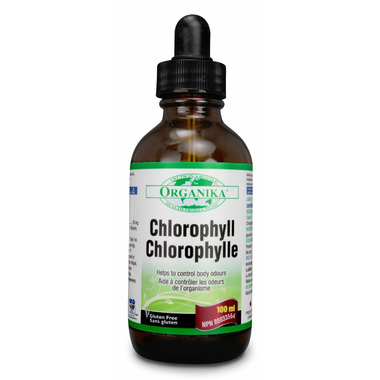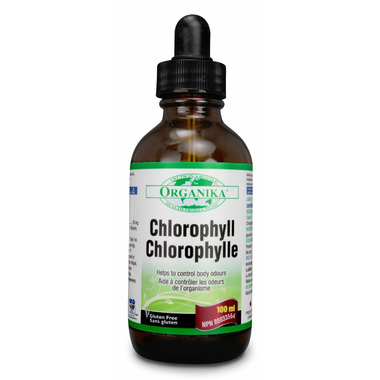 Organika Chlorophyll Liquid Form
Chlorophyll is naturally found in plants and has been used orally for years as an internal deodorant. It has a wide array of health benefits- it heals and repairs tissues, provides antibacterial action and may increase circulation. It also serves as a blood purifier and detoxifier. Sourced from mulberry leaves.
Benefits
:
Help's in the control of body odour, and excess perspiration.
Rich source of hemoglobin, essential in red blood cell production for energy support and healthy blood flow.
Alkaline in nature, helping to reduce acidity in the body and reduce fatigue, stress, and improve immunity/general health.

Recommended Dosage
: Take 1 ml (≈ 30 drops) in a glass of water 2 to 3 times per day.
Ingredients (Each 1 ml (≈ 30 DROPS) Contains)
:
MEDICINAL INGREDIENT -- Sodium Copper Chlorophyllin 60 mg
NON-MEDICINAL INGREDIENTS -- Purified Water, Sorbic Acid, Potassium Sorbate.
Caution
: Consult a health care practitioner if symptoms persist. Do not use if you are pregnant or breastfeeding. May cause discolouration of the tongue, urine, and feces. May cause cramps or diarrhea. If cramps or diarrhea occurs, reduce the dosage.