Organika Gelatinized Maca + Cacao Powder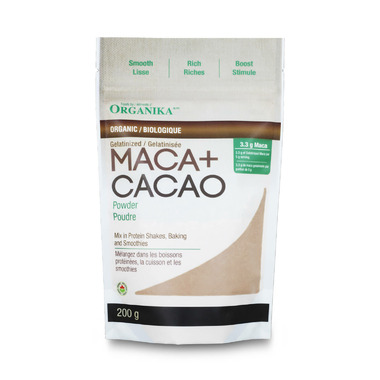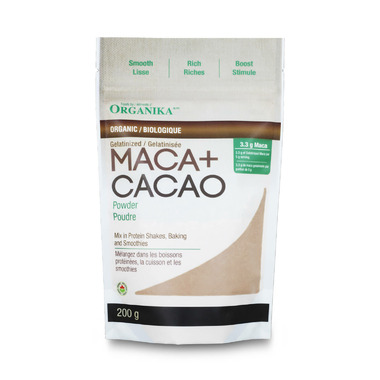 Organika Gelatinized Maca + Cacao Powder
A combination of Organika®'s gelatinized maca powder and organic cacao powder, this product contains potent flavonoids to support various cognitive functions. Organika®'s Maca + Cacao Powder can be substituted for coffee, mixed into smoothies, baked into pastries, and added to yogurt and granola for your daily energy needs.
Features:
Adaptogenic properties decrease stress
Supports sexual life and libido
Protects cognitive functions from aging
Easy blend (70 Maca and 30 Cacao) formula for daily use
Directions: Take 1 heaping teaspoon a day, added to water, coffee, or your favourite beverage.
Ingredients: Organic Gelatinized Maca Powder, Organic Cacao Powder

ORGANIC, GLUTEN FREE, VEGAN, VEGETARIAN, SOY FREE, PEANUT AND NUT FREE