Organika Ginkgo Biloba Extract Liquid Form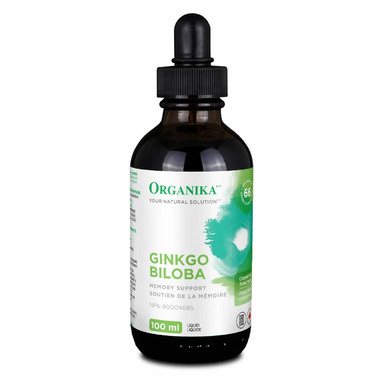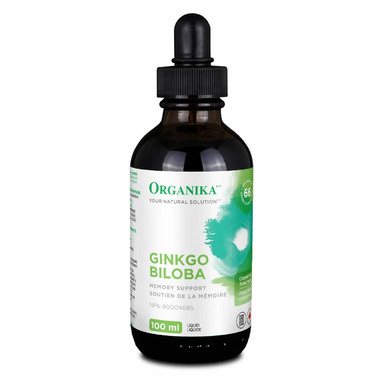 Organika Ginkgo Biloba Extract Liquid Form
Ginkgo Biloba is used to balance cognitive fatigue by improving focus and mental clarity. The antioxidant properties of Ginkgo help to neutralize free radicals and aid in the reduction of damage to vessels all over the body, including the brain. As an antioxidant, it has anti-aging properties and helps to protect the body from environmental pollutants. Ginkgo biloba also increases circulation, allowing the blood to flow freely, which enhances oxygen delivery to cells while removing waste.
Benefits
:
Helps to enhance cognitive function and memory
Supports peripheral circulation for better nutrient/blood delivery
Convenient liquid format, for those who want the cognitive benefits without taking pills
Induces brain growth features
Recommended Dosage: Take 11 drops under the tongue 2 times per day.
Ingredients (Each 22 Drops Contain):
Medicinal Ingredient -- Ginkgo Biloba Leaf Extract (Ginkgo Biloba) 180 mg
(Standardized to contain 24% Ginkgo Flavone Glycosides and 6% Terpene Lactones)

Non-Medicinal Ingredients -- Ethanol, Distilled Water.
Caution: Consult a health care practitioner prior to use if you are taking blood thinners; or if you have diabetes or epilepsy. Do not use if you are pregnant or breastfeeding; if you have high blood pressure or a bleeding disorder; or 7 days before surgery. Discontinue use if gastrointestinal problems occur.