500mg
60 Vegetable Capsules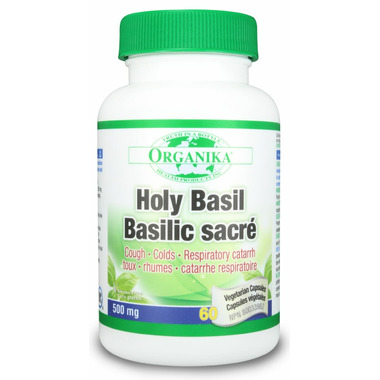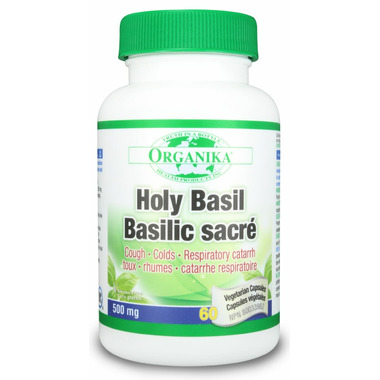 Organika Holy Basil
500mg
60 Vegetable Capsules
Integrate the medicinal power of holy basil into your daily routine with Organika®'s Holy Basil Vegetarian Capsules. Help your heart. Help your cough. Help your digestion. Each capsule of Organika®'s Holy Basil Vegetarian Capsules is founded on Ayurvedic Medicine to act as a heart tonic, to help relieve cough and to aid digestion.
Benefits
:
Traditionally used in Ayurvedic medicine to relieve coughs, colds and support digestive health.
Used to support heart health and general respiratory catarrh, as a multi-purpose product.
Helps to increase energy as an adaptogen and reduce stress levels.
Recommended Dosage: Take 1 to 2 capsules three times per day with a glass of water. Take a few hours before or after taking other medications.
Ingredients (Each Vegetarian Capsule Contains):

MEDICINAL INGREDIENT – Holy Basil Leaf Powder (Ocimum tenuiflorum) 500 mg
NON-MEDICINAL INGREDIENTS -- Brown Rice Flour, Magnesium Stearate, Hypromellose / Pullulan (Vegetarian Capsule).
Caution
: Consult a health care practitioner if symptoms persist or worsen; if you have diabetes; are breastfeeding; or are taking heart or blood pressure medication. Do not use if you are pregnant or if you or your partner are attempting to conceive.