Organika Inositol Capsules
Myo-Inositol 500mg
90 Vegetable Capsules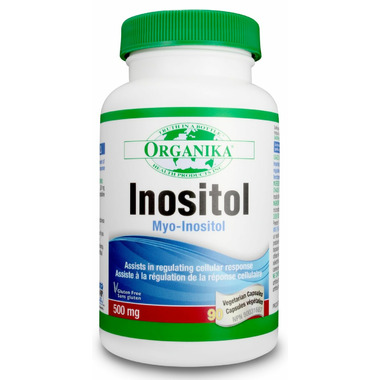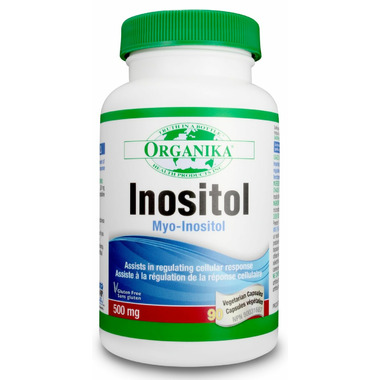 Organika Inositol Capsules
Myo-Inositol 500mg
90 Vegetable Capsules
An important component of phospholipids, inositol can assist in regulating cellular response for healthy body functioning. Inositol is involved in increasing insulin sensitivity within different tissues improving the metabolic and ovulatory function. Available in both capsule and powder for your convenience.
Benefits:
Known to boost serotonin production in the brain
Supports female fertility
Plays a role in the liver effectively processing fats, as well as the function of muscles and nerves
Recommended Dosage: Take 1 capsule per day.
Ingredients (Each Capsule Contains):

MEDICINAL INGREDIENT – Inositol (Myo-Inositol) 500 mg

NON-MEDICINAL INGREDIENTS -- Magnesium Stearate (Non-GMO Vegetable Source), Microcrystalline Cellulose, Pullulan / Hypromellose (Vegetarian Capsule).
Caution: Discontinue use if nausea, fatigue, headache or dizziness occurs. Consult a health care practitioner if you have bipolar disorder; or are taking St. John's Wort or minerals. Do not use if you are pregnant or breastfeeding; are using Selective Serotonin Reuptake Inhibitors (SSRIs); or have calcium, iron or zinc deficiency.