Organika MCT Oil Powder Pure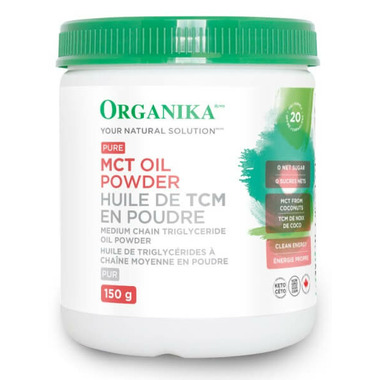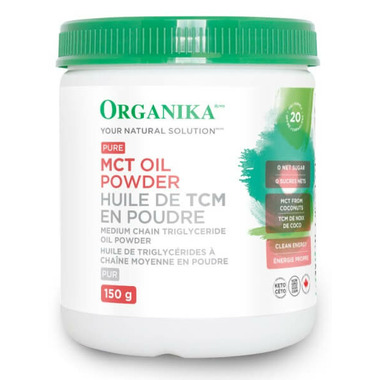 Organika MCT Oil Powder Pure
Organika's premium MCT Oil powder contains 99% combined Caprylic and Capric Acid (C8 and C10), with 2:1 C8 to C10 ratio. Great for both the retailer and consumer as research shows that both C8 and C10 have the beneficial types of MCT Oil. Organika's premium MCT oil is Non-GMO and sustainably sourced from the tropical archipelagos of Indonesia, Philipines and Malaysia, countries naturally abundant with coconut. Obtained only from the best quality coconut, the oil is carefully extracted and spray-dried to acacia gum to form its powder form thus preserve the MCT natural properties. Organika's premium MCT Oil is available in 2 formats: Enhanced Collagen Boost and pure MCT Oil powder.
Features:

Medium chain triglyceride is metabolized by the liver to be utilized immediately as an energy source
Promotes cognitive function
Improves cardiovascular health
Controls blood sugar level
Promotes weight loss
Directions: Use 2 level teaspoons for best results. No cooking required. For
Vegetarian and Vegan diets.
Ingredients: 100% pure MCT powder (Sustainable Coconut Source).