Organika Spirulina Powder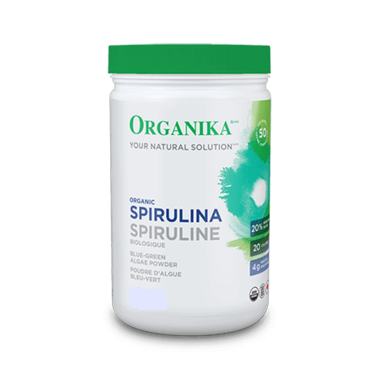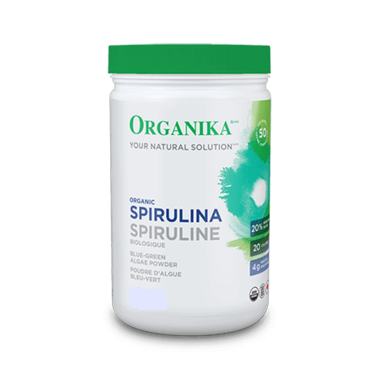 Organika Spirulina Powder
Spirulina is a type of blue-green algae that grows in alkaline water and is commonly cultivated and harvested from covered freshwater pools. It is an edible one-celled form of algae that contains iron and has been growing on Earth for over 3.5 billion years. It has been enjoyed as a dietary supplement around the globe for centuries and has been traditionally incorporated into Mexican menus during the Aztec civilization. Organika Spirulina is an organic product, which follows strict processing standards. Each teaspoon provides 10% of your recommended daily iron intake.
Benefits
:
Helps to alleviate symptoms of allergic rhinitis

Source of iron for better blood health

Provides protein that helps repair muscle tissue and build antibodies

Strengthens immune function

Rich source of essential vitamins, minerals and amino acids
Recommended Dosage: Take 2 level teaspoon (6 g) once daily, added to vegetable juice or other beverages.
Ingredients: Spirulina (Whole algae strain: Spirulina platensis)
Caution: Consult a health care practitioner for use beyond 6 months; or if you are taking any prescription medication. Consult a health care practitioner prior to use if you have an autoimmune disease. Do not use if you are pregnant or breastfeeding.