Oribel PortaPlay Convertible Activity Center
Oribel PortaPlay Convertible Activity Center
Entertains baby with bounces and delightful learning toys. PortaPlay™ also folds flat for maximum portability and minimum storage space. Converts easily to a Play Table and more for a product that always surprises.
Features:
Fold so it can be carried around and stowed away easily.
Turn so it can delight your baby with a variety of toys.
Bounce so it can engage and entertain you baby.
Transform so it can grow with your child throughout the years.
Age Suitability:
For children 1 to 5 years old.
You can also get the matching Oribel PortaPlay Child Stools for Play Table time!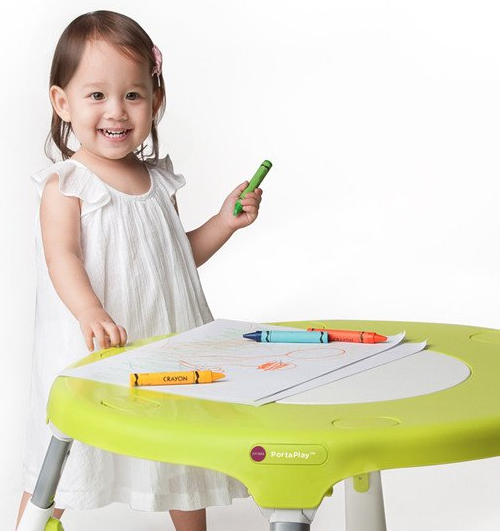 Britney:
a few months ago
A little pricey, but exactly what I was looking for. This activity centre doesn't rely on flashing lights and sounds to capture your baby's attention. It is also very noticeably well made compared to similar products. The last thing I wanted to purchase was an irritating hunk of plastic, this is the alternative. Very happy with my choice, and baby is too!
Krystle:
a few months ago
I LOVE this play centre! Easy to put together, easy to put away and to clean. I like the simple colour scheme and that it does not look too clunky or out of place in the living room. My baby loves it and now has developed better hand eye coordination. Great that it extends up and then converts to a colouring table!
Page
1