Orly EPIX Flexible Sealcoat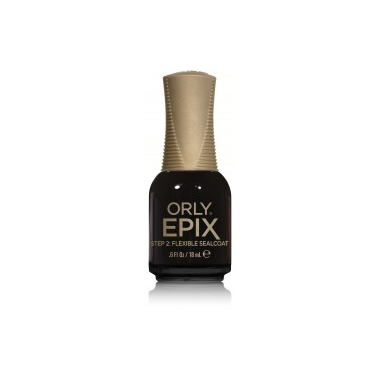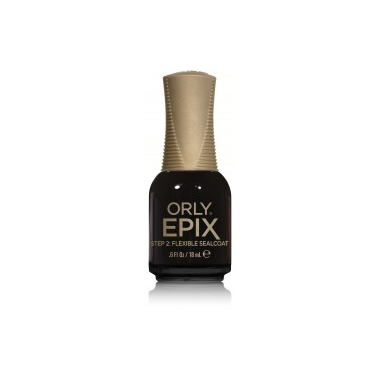 Orly EPIX Flexible Sealcoat
Orly introduces the next big thing in the industry. EPIX Flexible Color is a 2 step manicure system that has a long wearing formula with smudge-fixing technology.
Features:
Dries faster - in less than 8 minutes
Lasts longer - over a week
Innovative Smudge-Fixing Technology allows the formula to remain elastic and flex with the nail, making smudges and chips a thing of the past
Applies easily and removes like a polish
New Custom 600 Bristle Count Brush Technology and Gripper Cap provide precise application and even coverage on the nail
Delivers a high shine finish
How Does it Work?Step 1 Flexible Colour:
Begin by performing a dry manicure. Lightly buff nails and clean nail surface with alcohol. Apply an even coat of EPIX Flexible Color to all ten nails. Apply a second coat for full coverage
Step 2 Flexible Sealcoat:
Finish with 1 coat of EPIX Flexible Sealcoat to seal in color and shine. For extended wear, reapply Sealcoat after three days.
* Smudges will continue to self-repair until the Flexible Color is fully dry.