Our Generation R.V. Seeing You Camper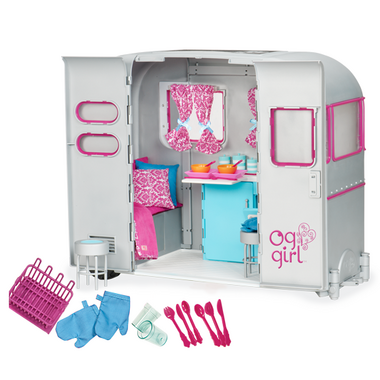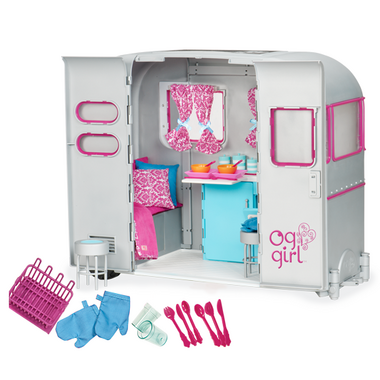 Our Generation R.V. Seeing You Camper
Over the mountain and through the woods…this camper is here to bring all the comforts of home on the road. Hop in the car & go.
Includes:
1 camper with 1 hitch for
My Way and Highways 4x4
, 1 dish rack tray, 1 oven rack, 3 fridge shelves, 2 fridge drawers, 3 canisters with 3 lids, 2 knives, 2 forks, 2 spoons, 2 square dishes, 2 cups, 2 bowls, 2 stools, 2 pillows and 1 mattress cushion.
martha:
more than a year ago
So cute! I bought for my 5 year old to use as a dollhouse for her 18" dolls. It's a spacesaver (I could even put it on it's side under the bed). My daughter likes that the features actually "work"; the oven opens, racks pull out, drawers open, faucet handles turn. She loved the little accessories like the pillows, canisters, and dishes. She thinks "it's a nice place to storage my dolls". And I like it too.
Page
1