Pacific Organic Chicken Broth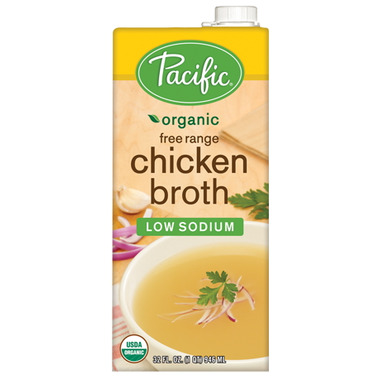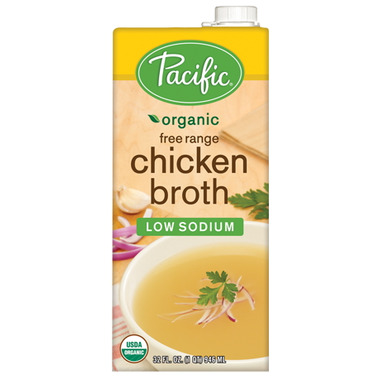 Pacific Organic Chicken Broth
This mixture of simple organic ingredients is cooked together to create a foundation for a rich, delicious low sodium broth you didn't have to prepare yourself.
Use as a base for more hearty soups, risotto, and pasta dishes or create your own amazing recipe.
​Ingredients:
Organic Chicken Broth (filtered water, organic chicken), Organic Chicken Flavour, Natural Chicken Flavour (chicken broth, salt), Organic Evaporated Cane Juice, Autolyzed Yeast Extract, Organic Onion Powder, Turmeric, Organic Flavour.