Pacific Organic Vegetable Broth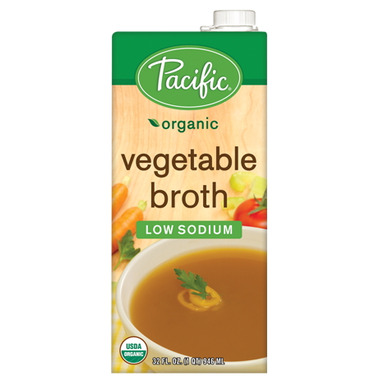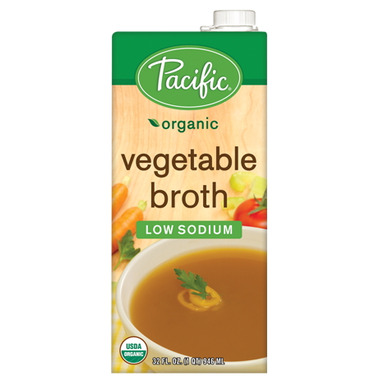 Pacific Organic Vegetable Broth
Having less salt is not necessarily a bad thing where vegetable broth is concerned. You begin to really taste the organic carrots, tomatoes, celery, onions, garlic and leeks. Even the real bay leaf will register on your taste buds. Delicious, low fat and gluten free. What's not to love?
Use as a low sodium alternative to more hearty soups, pastas, stews and more.
Ingredients:
Filtered Water, Organic Carrots, Organic Tomatoes, Organic Celery, Organic Onions, Organic Garlic, Organic Leeks, Sea Salt, Organic Bay Leaves, Organic Parsley, Organic Thyme.