Patience Fruit & Co. Organic Dried Cranberries
Classic Blend, Gently Sweetened
283 g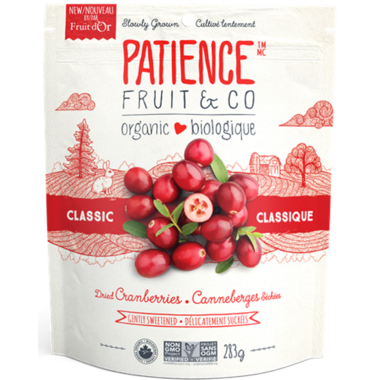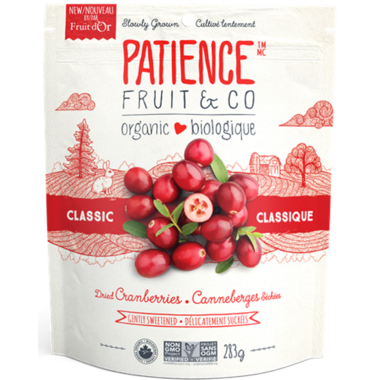 Patience Fruit & Co. Organic Dried Cranberries
Classic Blend, Gently Sweetened
283 g
These dried cranberries are processed from sound and mature cranberries, well coloured and tasty, and first quality. They are infused in a sucrose solution. Following the drying of the fruits, they are sprayed with a light quantity of sunflower oil. No preservative, flavour and colour is added. Certified organic, non-GMO and kosher. Grown in Canada.

Ingredients: Organic cranberries, organic sugar, organic sunflower oil (less than 1%)

Polyphenols are antioxidants naturally present in cranberries. Contains 100 mg of polyphenols (antioxidant) per 40g portion.