PB&Me Natural Powdered Peanut Butter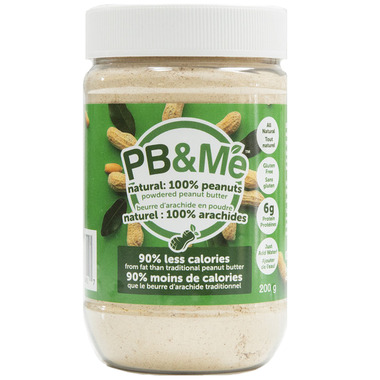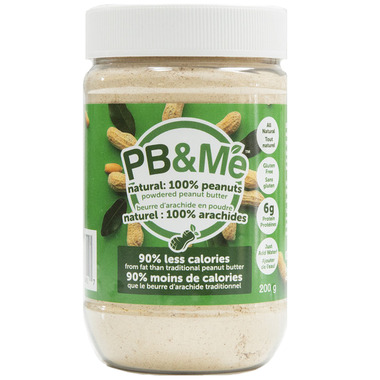 PB&Me Natural Powdered Peanut Butter
Enjoy your favourite nut spread in a low calorie, healthier form. PB&ME Natural powdered peanut butter is made with premium roasted peanuts, without the calories! 90% of the fat from peanuts is removed and blended with the best tasting ingredients creating a magical combination with twice the protein content of traditional spreads.

How to Enjoy:
Just add water to enjoy it as a spread, add to your shakes and smoothies, or use as a gluten free substitute for baking!
Features:
90% of fat from peanuts removed
23 calories per tablespoon
Twice the amount of protein then traditional spreads
Ingredients: Peanuts, that's it!







Wendy:
a few months ago
For a powdered product, this is perfect. It doesn't have a strong taste, nor the richness of fresh peanut butter, but it perfect for reducing calories while increasing protein in baked goods, smoothies, and hot cereals. However, I will stick to fresh peanut butter on my toast!
Page
1