Peg Perego Infant Car Seat Primo Viaggio 4-35 Nido in Atmosphere
Model # IMPV04CA35DX53TS53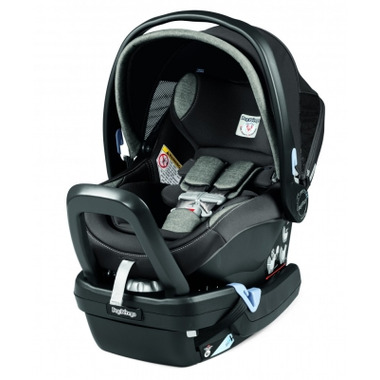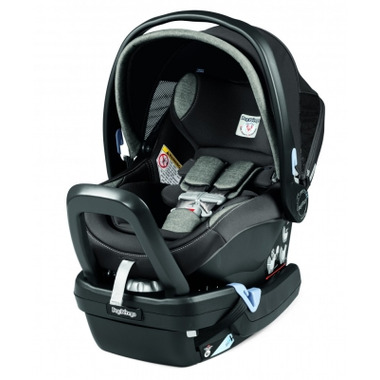 Peg Perego Infant Car Seat Primo Viaggio 4-35 Nido in Atmosphere
Model # IMPV04CA35DX53TS53
The Primo Viaggio 4-35 Nido classic grey gets a new twist with the Atmosphere collection. Part of the Soft Fabric Collection, Atmosphere combines two fabrics to create a sophisticated and upscale look. Darker grey techno silk jersey woven from Italian dyed yarns and a lighter grey mélange fabric pair well together with luminosity and freshness.
Model # IMPV04CA35DX53TS53
From their first ride home, your little one will be protected in their own personal "nest" of comfort.

An extended Padoda Hood
The extended Padoda Hood provides almost full covereage from elements and has mesh side netting for ventilation. Protects baby from all the elements.
Adjustable Side Impact Protection
SIP protects the child's head, neck and spine in the event of a crash. Easily adjusts to 6 different positions with no re-threading required, even with the infant in the seat.
Anti Rebound
Anti Rebound bar is attached to base. The solid anti- rebound bar is required to be used while thesea is in rear facing position.

The G- Matic System
The G- Matic System allows for the Primo Viaggio Infant Car Seat to attch directly to the stroller chassis without adapters, making it easiler to transport baby from the car, to the stroller.
Features:
Extended Pagoda Hood
Adjustable Side Impact Protection
Dual Stage Cushion System
Urban Mobility (without base)
Protection and Durability
Ergonomic Shell (Design optimizes baby's safety and comfort at any growth stage
Seat and Handlebar have colour coded belt path to help in belt routing
Well fitted upholstery features the best Italian textile and tailoring tradition
Infinite Recline
Built- in Anti Rebound Bar
Latch Storage Compartment
Right Tight System (Easily and securely locks base in place)
Base with adjustable Load Leg
Red/ Green indicators state when seat is correctly attached to base
Load leg can be folded under the base when not in use
The Energy Management Foot: Crumples under loading during a crash absorbing energy away for the baby

Dimensions:
72.5 x 44 x 67.5cm
Seat Weight: 4.5 kg
Base Weight: 5 kg