PetLinks Pure Bliss Organic Catnip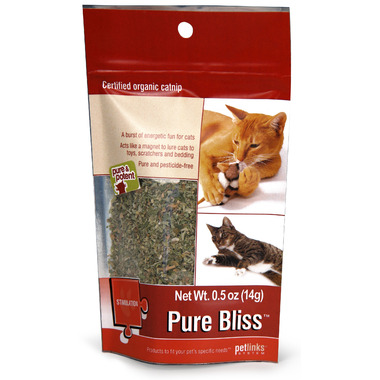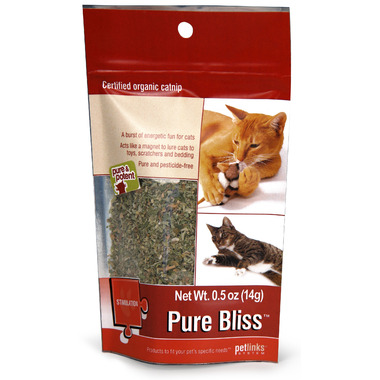 PetLinks Pure Bliss Organic Catnip
The natural oils in catnip trigger a burst of playful energy in most cats, usually followed by a mellow period. Pure Bliss Catnip is exceptionally potent way to add catnip to toys, scratchers, and bedding.
Features:
A burst of energetic fun for cats
Safe, pure and potent
100% pesticide, chemical, and filler free
Organically grown
Cheryl:
more than a year ago
My cat just loves this stuff for play and to eat. Knowing it's organic makes it much more worthy to buy and it's the only catnip we use now. Other kinds that we've tried he liked but not like this one. I hand grind[not necessary] it a bit to bring out the oils which makes the 'nip' more enticing. Can almost guarantee your cat will love this brand.
Page
1