PharmaSystems MediPlanner2 Weekly Pill Vitamin Planner
* Colours may vary
1 Pill Planner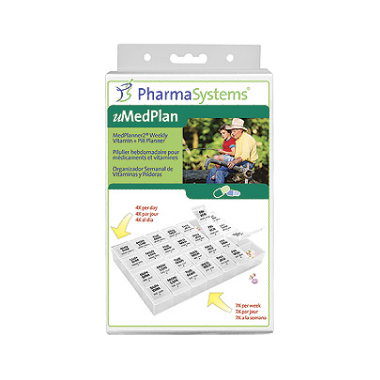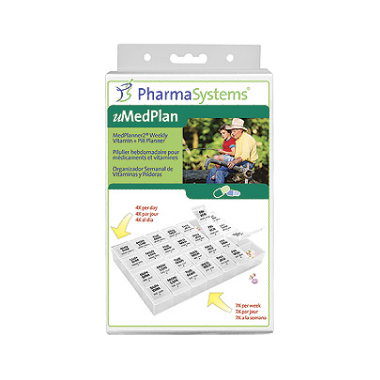 PharmaSystems MediPlanner2 Weekly Pill Vitamin Planner
* Colours may vary
1 Pill Planner
• Four compartments for each day of the week.
• Now bilingual.
• Very large compartments, ideal for patients with large daily doses of medication.
• Outside compartments open first.
• Loading your weekly pill planner carefully at the beginning of each week will help you stay on the medication schedule your doctor prescribes.
• Dishwasher safe on top shelf.