PharmaSystems PeeDee Dose Oral Med Dispenser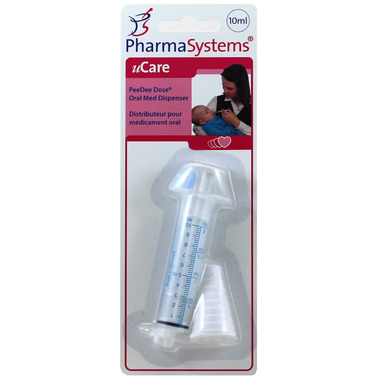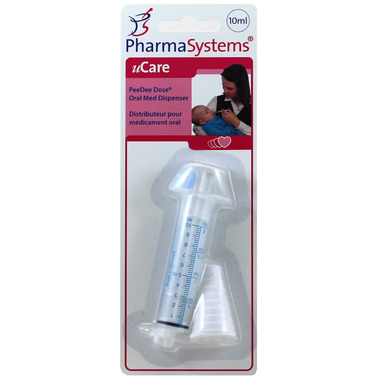 PharmaSystems PeeDee Dose Oral Med Dispenser
Oral Med Dispenser - 10 ml
Recommended by pediatricians as the safest, easiest, most effective and accurate way to give medicine to a child.
Used in hospitals worldwide.
Combination of oral liquid dispenser, tip cap and bottle adapter.

Barbara:
more than a year ago
This product is the greatest invention ever!! It makes dispensing meds so much easier with no guesswork, or overdosing because of hard to read markings on regular syringes. I just wish there was the option of ordering a couple of extra "funnels" with the PEE DEE ORAL MED DISPENSER. I would highly recommend this product to anyone with small children, or even for adults who have to take liquid medications in small doses.
Page
1