phil&teds
phil&teds Lobster Portable High Chair - Red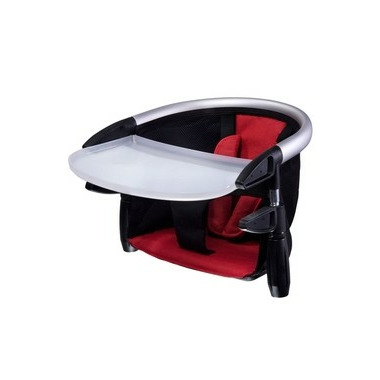 phil&teds
phil&teds Lobster Portable High Chair - Red
Description
Have a Lobster at the table everyday!
Smart & stylish: The brushed stainless steel frame and robust, easy care fabrics are not only strong and durable, but so good looking you'll be turning heads at every bench and table top you latch your lobster onto!
Snug & secure: There'll be no wriggling out of this one! Smaller children often have trouble sitting securely in most regular highchairs. The comfy padded shoulder straps and 5-point safety harness allow for wriggle room - not wriggle through!
Easy cleaning: No need to subject your little angel to any more grubby restaurant highchairs! Junior will love dining out on Lobster. Breakfast, lunch and dinner will wipe right off the easy clean fabric. Or simply slide the seat out of the frame and handwash. Lobster genius.
Easy on, easy off: The twist-on and twist-off mechanism is a piece of cake for adults, but not so easy for little hands. The firm finishing point of the turn lets you know it's secure. Suits most table thicknesses.
Claw strength: Strong, secure and safety certified. Clamps on to almost any table with super-secure pincer-like clamps for a worry-free grip every time.
Ready, set, eat: Super fast setup and pack down. Feeding time is often challenging enough without adding an awkward and cumbersome high chair into the mix. Pick it up by the frame, and the lobster will literally fall into position.
Features:
Safety Certified
Age 6 months - 3 years
Product weight: 1.8kg / 3.9lbs
Max load: 17kg / 37lbs"
Max table thickness: 95mm / 3.7"
Min table thickness: 20mm / 0.8"
5-point safety harness
Wipe clean​
We're sorry! This item does not qualify for free samples.
This product is excluded from any special promotions or coupons.
Shipping & Returns
Unfortunately, due to the nature of this item, we cannot accept any returns.
We are only able to ship this item to Canadian customers.
This product cannot be shipped to Remote locations.
Click here for more information