Planette Ecofriendly Products Floor Cleaner
Quebec Spruce Forest
500ml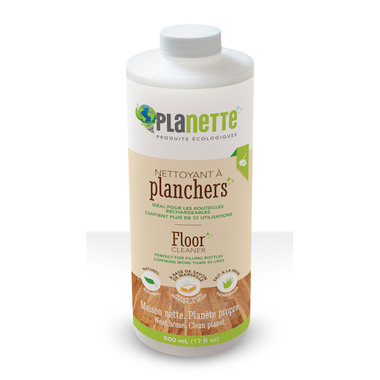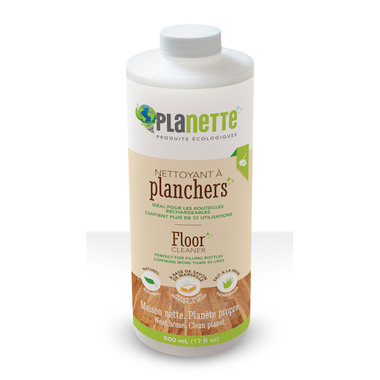 Planette Ecofriendly Products Floor Cleaner
Quebec Spruce Forest
500ml
This floor cleaner is suitable for all waterproof surfaces and is ideal for refillable bottles. Handmade in Quebec.
This 500ml bottle is suitable for more than 33 uses and makes floors shine! This is a neutral soap, so it can be easily used to wash walls, your car, patio sets, etc.
Directions:
Use 15 mL per liter of water. For outstanding results, you can add an equal amount (15 mL) of white vinegar.
Ingredients:
Water, Marseille soap 72% olive oil, soda crystals, essential oils, polysorbate-80%
Caution:

Do not use on oiled floor (exotic wood)

99,9% natural, vegan, handmade, scents made of 100% natural essential oils. Made in Canada