Platinum Naturals EasyMag Magnesium Bisglycinate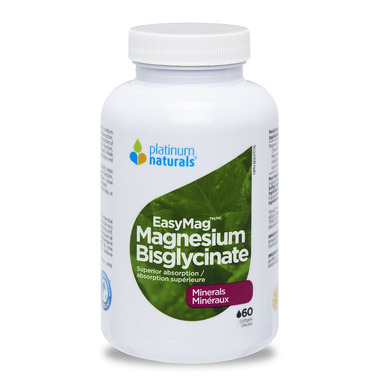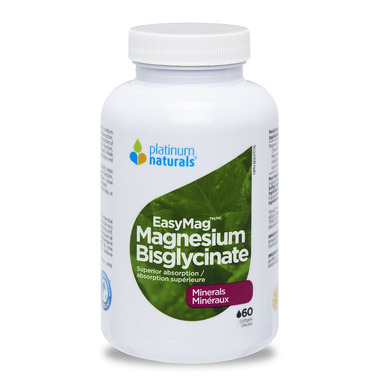 Platinum Naturals EasyMag Magnesium Bisglycinate
Platinum Naturals EasyMag Magnesium Bisglycinate is this highly bioavailable form of magnesium is suspended in medium chain triglycerides (MCTs) from coconut for even greater absorption. Magnesium is a hard working mineral responsible for nearly one third of enzyme mediated processes in the body, including muscle function, energy production and the development of bones and teeth. Made with Omega Suspension Technology™ (OST®): better absorption and results you can feel.
Features:
A factor in the maintenance of good health
Helps to maintain normal electrolyte balance and proper muscle function, including the heart muscle
Helps in energy metabolism, tissue formation and development and maintenance of bones and teeth
Magnesium bisglycinate allows for higher bioavailability, reducing umpleasnat GI side effects
Suspending magnesium in oil through OST further enhances bioavailability in the small intestine, because absorption is not dependent on receptors
OST protects nutrients from exygen and moisture to guarantee potency
Dosage:
1-2 softgels daily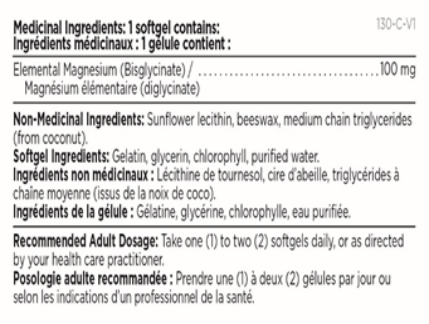 Allergen Warning:
Made in a facility which processes nuts and dairy.