Platinum Naturals Easymulti Stress Women

EasyMulti Stress combines a premium multivitamin with key nutrients that provide fast-acting and long-term support from stress. Made with Superior Nutrient Absorption: nutrients protected in healthy oils enable your body to absorb more of what it needs throughout the day.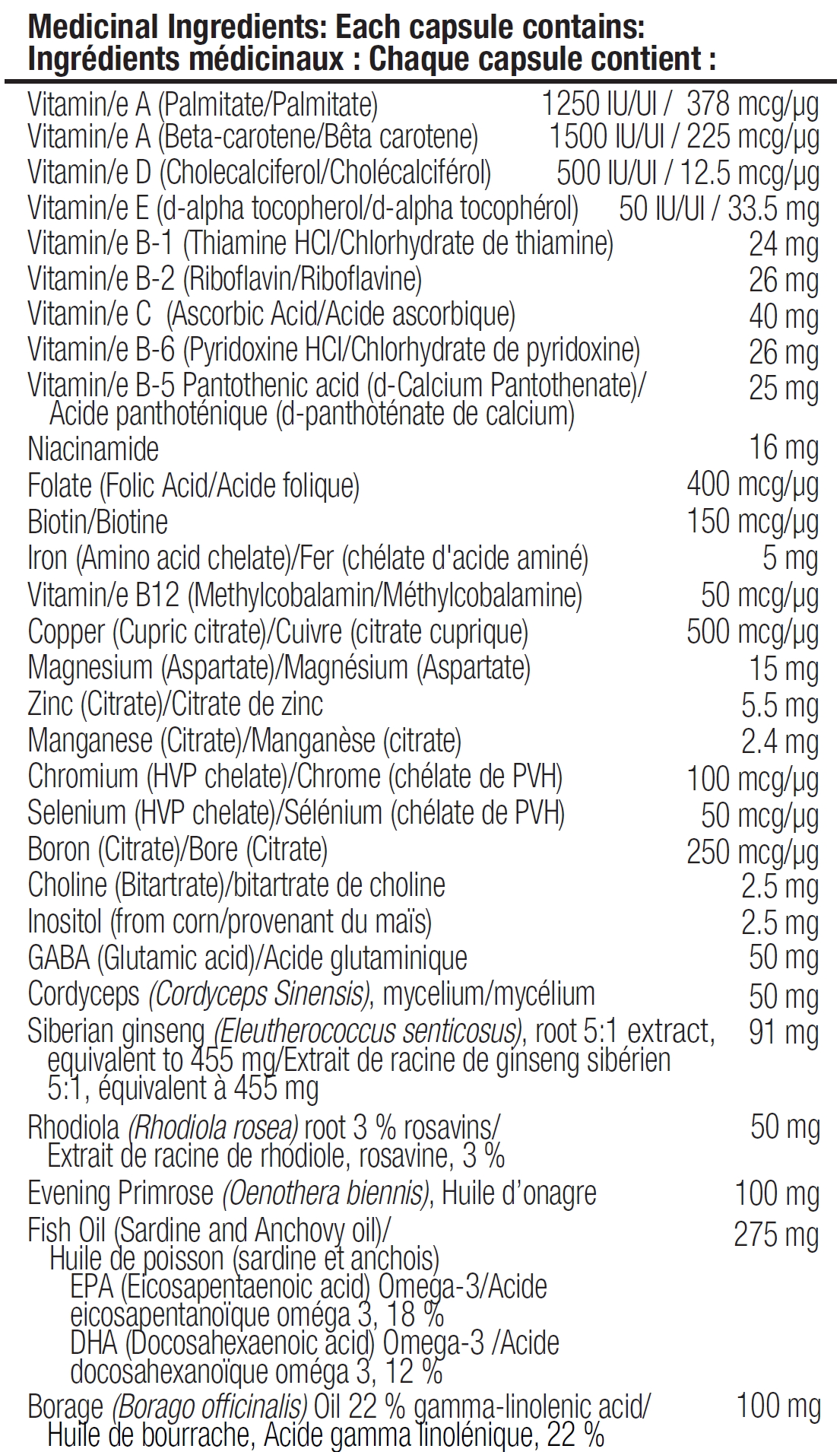 Non-Medicinal Ingredients:
Olive Oil, Parsley Oil, Beeswax, Lecithin, Gelatin, Glycerin, Water and Caramel Colour.
Caution:
Consult a health care practitioner if symptoms persist or worsen, if you are pregnant or breastfeeding or have any type of acute infection.
Keep out of reach of children. There is enough iron in this package to seriously harm a child.