Platinum Naturals Kids Milk Chocolate Multivitamin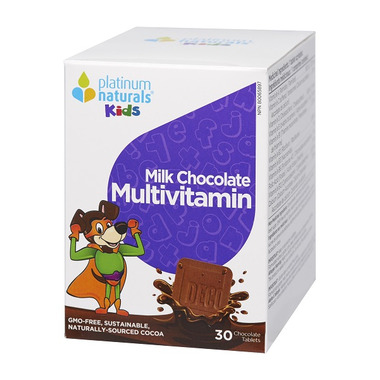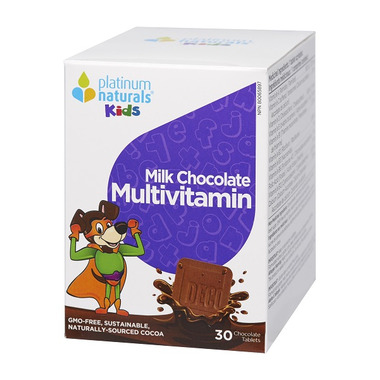 Platinum Naturals Kids Milk Chocolate Multivitamin
Platinum Kids Milk Chocolate Multivitamin is a healthy, delicious and convenient way to get your kids to take their multivitamin. With less than 3g of sugar per serving (derived from beet and cane sugar), your child gets a daily intake of vitamins and minerals plus the added phytonutrients and antioxidants from cocoa.
Platinum Kids' Milk Chocolate Multivitamin is made from GMO free, sustainably sourced cocoa and adheres to Platinum's Pure Check standards of quality and purity. Making healthy fun!
Features:
Helps in normal growth and development and is an antioxidant for the maintenance of good health
Helps in the development of bones, cartilage, teeth and gums, and helps to maintain eyesight, healthy skin and immune function
Dosage:
Children age 4-13: Take 1 tablet daily, with food. Take a few hours before or after taking medications.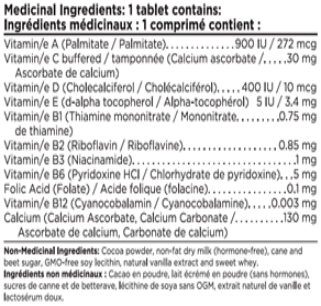 Allergen Warning:
Made in a facility which processes nuts and dairy.
Natural, Gluten Free, Non-GMO, No Added Sugar