Platinum Naturals Relev-X Joint Health

Relev-X provides fast and effective joint pain relief. Relev-X contains glucosamine for healthy cartilage and a combination of anti-inflammatory herbs to enhance the pain-relieving effects. Made with Superior Nutrient Absorption: nutrients protected in healthy oils enable your body to absorb more of what it needs throughout the day.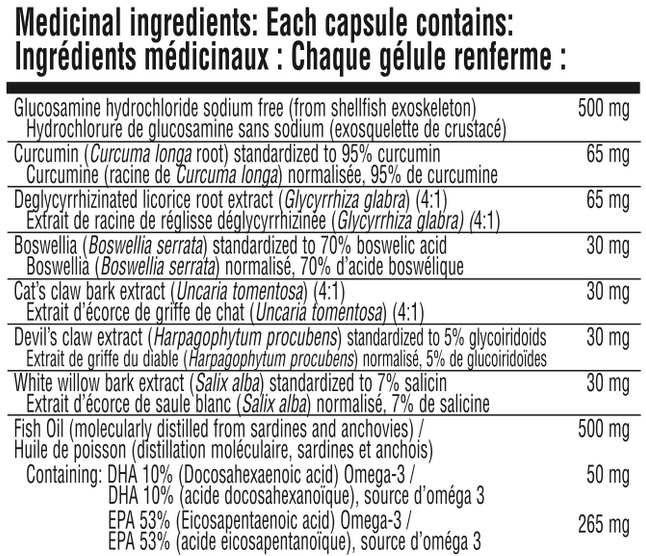 Non-Medicinal Ingredients:
Soy lecithin and beeswax.
Capsule Ingredients:
Gelatin, glycerin, purified water and natural caramel colour.
Caution:
Consult a health care practitioner if symptoms persist, if you are taking medication or have a medical condition or disorder. Do not use if you are pregnant or breastfeeding.
Keep out of reach of children.