Playmobil 1.2.3 Suburban Home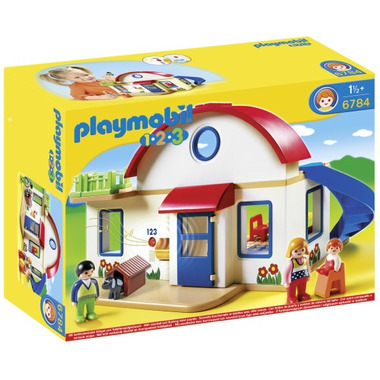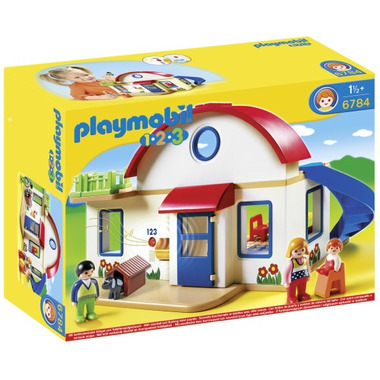 Playmobil 1.2.3 Suburban Home
Make yourself comfortable in this warm and cozy Suburban Home.
With a bright and colorful design and large, rounded pieces, this PLAYMOBIL 1.2.3 set is ideal for toddlers. The two-story home comes with a fully-furnished kitchen, bathroom and bedroom and has a grid layout that makes securing furniture to the floors easy. Plus, kids will love the functioning doorbell and sound effects. Set includes three figures, bed, cradle, dog, doghouse, table and chairs, oven, sink, shower, toilet, and additional accessories
Recommended for ages 18 months and up.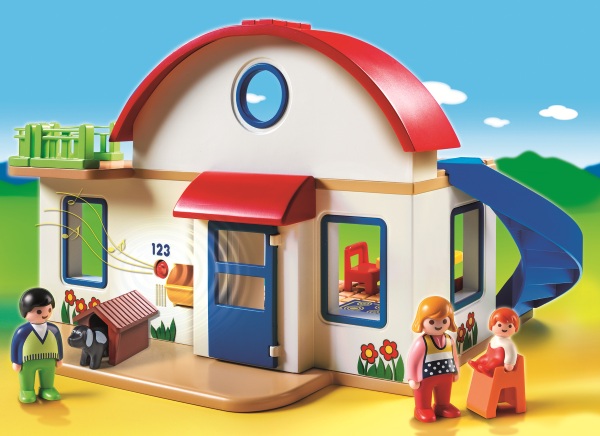 Annie:
a few months ago
This is one of the few toys my kids have in plastic and is worth it!
We bought it for my daughter who has a developmental delay and this house and accessories are exactly what she needs to practice her fine motor skills as well as her playing and communication. Of course, she loves to ring the bell and discover who's there, but she doesn't know that playing scenarios like this is a new step in her development.
Good quality product. It comes with the parents, the baby, the dog and all the furniture.
carol ann:
about a year ago
I bought this for my grand-daughter for Christmas.
Playmobil is always a good choice as the sets include many details that make for a variety of imaginative play.
It was on sale when I bought it and after many searches online I confirmed that it really was an "honest-to-goodness" sale! Something that is not always true.
As always, delivery was fast and accurate.
Happy Customer
Carol
Page
1