Prairie Naturals Betaine HCL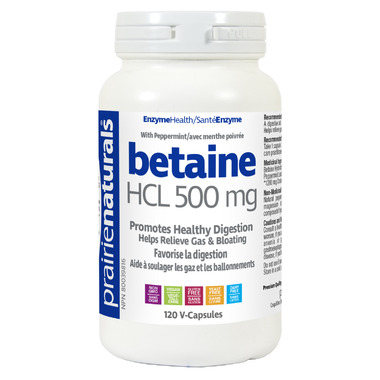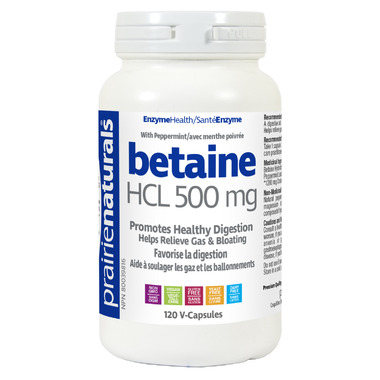 Prairie Naturals Betaine HCL
Prairie Naturals Betaine HCL helps to increase stomach acid and improve digestion.
Features:
Pure & simple digestive aid
Promotes sufficient stomach acid production
Relieves burning, indigestion, reflux, gas, bloating
Prevents fatique after eating
Naturally derived from beats
Protects GI tract from dangerous bacteria and parasites
Directions:
Take 1-3 v-capsules at the start of each meal. Consult doctor if you are breastfeeding or pregnant or if you have a peptic ulcer disease or taking asprine or asprin containing compounds or anti- inflammatory drugs.
Ingredients:
Betaine hydrochloride , non-medical-microcrystalline cellulose, natural peppermint flavour, magnesium stearate, silicon, dioxide, vegetable cellulose and water
VEGAN, NON-GMO


Rae:
a few months ago
Amazing! I hated these at first because I was taking half a capsule at a time (like I was with NOW's HCL) and it was bloating me and giving me indigestion. But you need VERY little of the powder from each capsule. I fill 5 empty capsules per pill. Much more effective than NOW, it's vegan, and much easier to find. Highly recommended!
Page
1