Prairie Naturals Organic Spirulina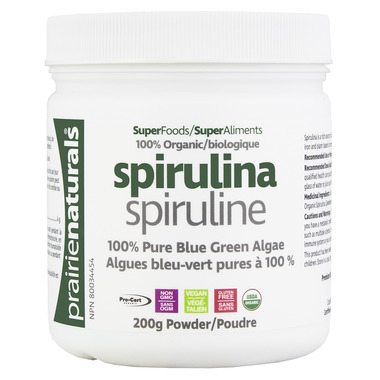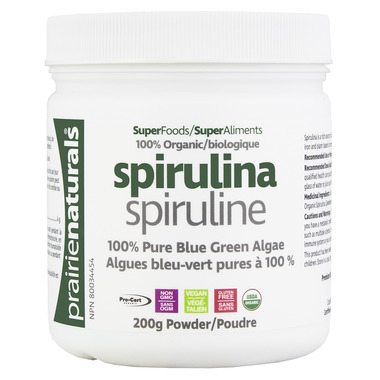 Prairie Naturals Organic Spirulina
Prairie Naturals Organic Spirulina can help reduce blood cholesterol and inflammation. Regular supplementation with spirulina also removes accumulated toxins in the body, creating a gentle and safe daily cleansing effect.

Features:

Certified Organic
Ideal for adding to smoothies
Instant appetite control & fat-fighter
No fillers, binders, excipients or carriers
High Protein & Vitamin B12
Ideal for vegetarians
Increases energy
Stimulates internal cleansing
Promotes optimal immune function
NO artificial flavours, colours, preservatives, sweeteners or hidden sugars
100% VEGAN
Non-GMO
Ingredients: Organic Spirulina (spirulina plantensis , whole plant)
vegan, organic, gluten free, sugar free, dairy free




Sandra:
about a year ago
I bought this product because a blood test in November indicated I had non-existent B12 levels (because I eat a vegetarian diet). I ordered the powder because it was more economical than pills and I wanted to add it to my morning protein shakes (I add about 1 tsp). My recent blood work shows my levels are back to normal. The powder does make any shake darker than normal (because it is dark black/green) but I have not noticed it makes a shake taste unpleasant. I will re-buy this product.
Page
1