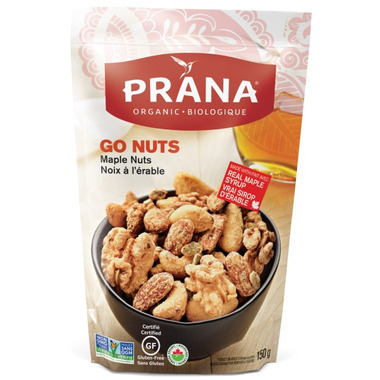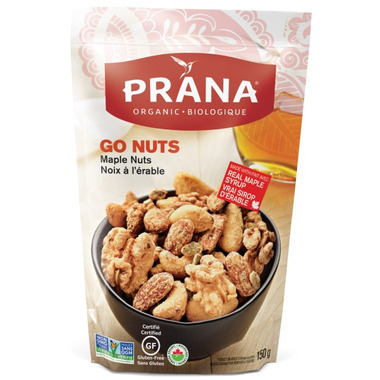 Slowly roasted and coated with pure Canadian maple syrup and a pinch of sea salt, this mixture of exotic nuts is a tasty snack. Their maple syrup contains 54 beneficial compounds such as antioxidants, vitamins and trace elements which makes these Go Nuts as nutritious as they are delicious.
This 100% organic nut mix will make you Go Nuts! Sprinkle them on your yogurt, ice cream or chop them up and put them in an apple crumble. Any way you decide to eat these Go Nuts is the right way!
Features:
Ingredients:
Organic almonds, organic cashews, organic walnuts, organic Brazil nuts, organic pumpkin seeds, organic maple syrup, unrefined Algarve sea salt.