PRANA Kilimanjaro Organic Deluxe Chocolate Trail Mix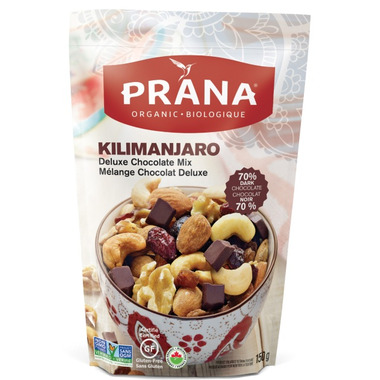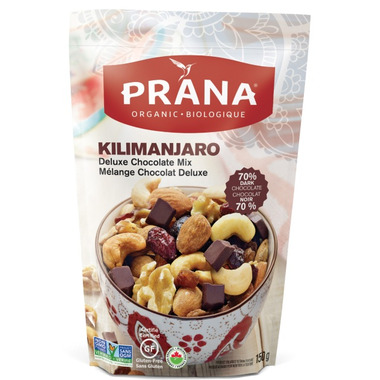 PRANA Kilimanjaro Organic Deluxe Chocolate Trail Mix
Irresistible aphrodisiac blend of dark chocolate, crunchy nuts and dried fruits, this sumptuous snack will liven your tastebuds. Crunchy almonds, walnuts, salty cashews mixed with delicious Sultana raisins, naturally sweetened cranberries and PRANA's creamy chocolate chips. All this 100% vegan, organic and gluten free!
Source of antioxidants, Omega 3s, protein, fiber, vitamins A & C, PRANA's Kilimanjaro trail mix is so irresistible and very nutritious. Succumb to this chocolate temptation!
Features:Ingredients:
Organic Dark Chocolate 70% (cacao liquor, cane sugar, cacao butter, cacao powder, tapioca maltodextrin), Organic Almonds, Organic Sultana Raisins, Organic Cranberries (cranberries, apple juice, sunflower oil), Organic Walnuts, Organic Salted Cashews, Organic Salted Almonds, Algarve Sea Salt.