Prana Organic Raw Cacao Powder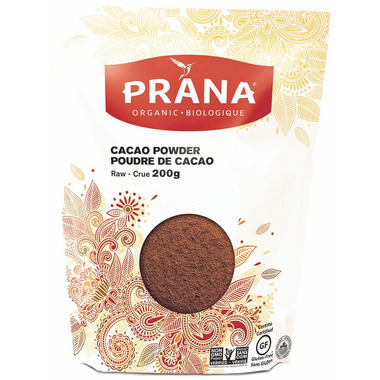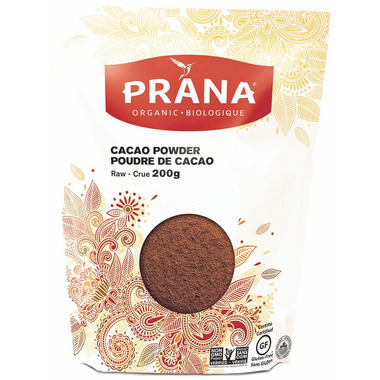 Prana Organic Raw Cacao Powder
Flavourful and rich, this raw cacao powder has been processed at temperature lower than 46°, allowing it to retain all the vitamins and minerals of the cacao bean but without the fat. Raw cacao is one of the food that contains the highest source of antioxidants. It also contains iron, magnesium and dietary fiber. A proven heart-healthy food, raw cacao powder helps reduce blood pressure, lower bad cholesterol, lower the risk of blood clots and with blood vessel elasticity.
This sumptuous organic raw cacao powder is an alternative to conventional processed cocoa and will add intense chocolate flavor to your recipes. Add a spoonful to your smoothies, your oatmeal or your granola for a delicious way to start the day, use it in your baked goods and your raw energy balls, or make it into the best cup of hot chocolate around!
Ingredients: Organic raw cacao powder. May contain traces of nuts, soy and sesame ingredients.