Pranin Organic PureFood Iron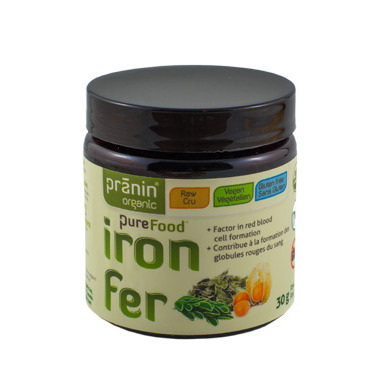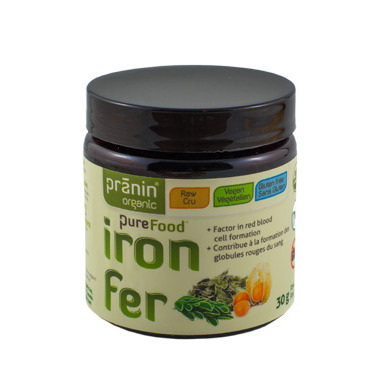 Pranin Organic PureFood Iron
Pranin Organic PureFood Iron is a powdered whole food iron supplement made from 100% organic, raw whole curry leaves, amla berries and moringa leaves harvested at the peak of freshness. With 18.4 mg per serving, curry and moringa leaves provide an excellent source of bioavailable iron. PureFood Iron is free from binders, fillers, capsules, and synthetic ingredients.
Features
:
100% Organic Food
Vegan
Dairy-Free
Soy-Free
Yeast-Free
Gluten-Free
No Synthetic Nutrients
No Added Colours, Flavours, Sweeteners, or Preservatives
Recommended Use:
Blend 1 scoop into water, juice, or smoothie 1-2 times per.
*Have your doctor confirm that you have low iron before taking Pranin Organic PureFood Iron. This can be done through a simple blood test to measure iron, hemoglobin, and ferritin levels.
Each serving of PureFood Iron contains:
Iron - 18.4 mg - 130%
Vitamin C - 60 mg - 8%
Ingredients
: Curry leaf powder, Amla powder, and Moringa leaf powder.
Organic, Vegan, Gluten Free, Non-GMO, Dairy Free, Peanut Free, Tree Nut Free