Pranin Organic Women's PureFood A to Z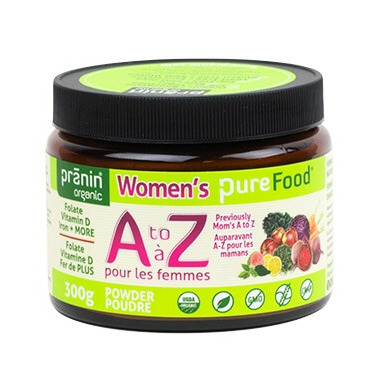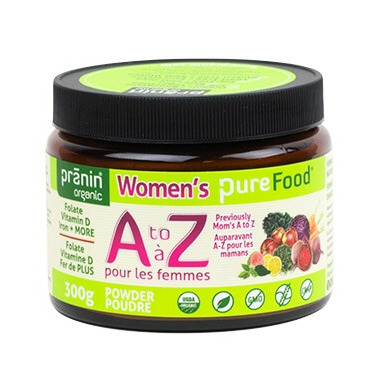 Pranin Organic Women's PureFood A to Z
Women's PureFood A to Z is a 100% organic, whole food multivitamin powder made with over 20 different organic fruits, vegetables, and superfoods.

Dosage: 1 heaping teaspoon daily mixed into at least 500mL of water, juice, or your favourite smoothie recipe.

Ingredients: Moringa leaves, carrots, apples, spirulina, beets, red seaweed, spinach, cabbage, curry leaves, kale, collard, guava leaf, annatto seeds, parsley, amla berries, portobello mushrooms, icelandic kelp, cilantro, lemon, guava fruit, holy basil, mustard seeds, horsetail, sesbania.