Pro Clinical Hydroxycut Max! For Women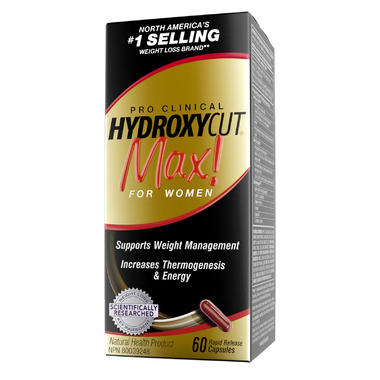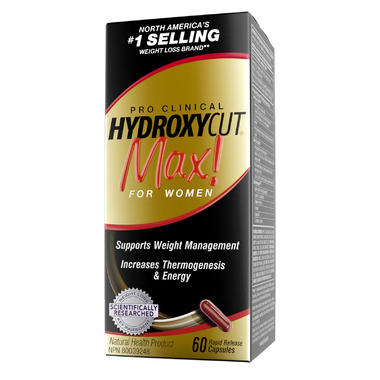 Pro Clinical Hydroxycut Max! For Women
Designed specifically to meet the weight management needs of competitive female fitness athletes and figure models, Pro Clinical Hydroxycut® Max! could be a complement to a healthy, active lifestyle, which can help you uncover your sexy body and get you into the best shape of your life.
Features:
Supports weight management
Helps relieve fatigue and enhance cognitive performance
Increases energy
Contains the female-friendly ingredients folic acid and calcium
Utilizes sophisticated rapid-release liquid caps
Contains a key energy-boosting ingredient (caffeine anhydrous [1,3,7-trimethylxanthine])
Recommended Dose (Adults): Take 2 capsules with a glass of water three times daily, approximately 15 to 30 minutes before meals (preferably before breakfast, lunch and dinner). For best results, take for a minimum of 16 weeks in combination with diet and exercise. Always read the entire label before use and follow the directions provided.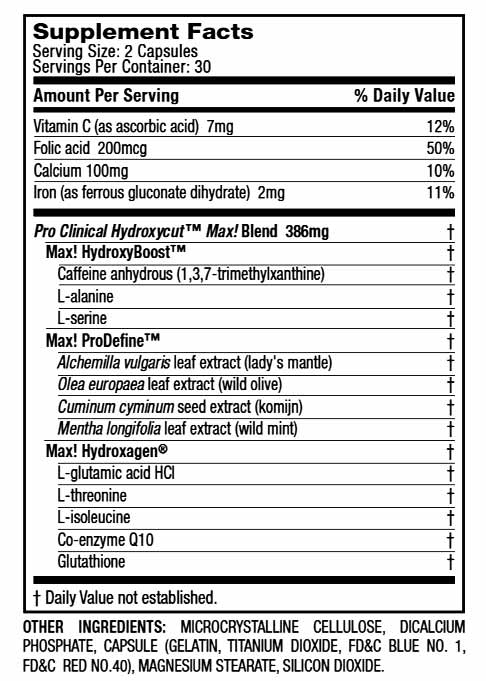 Jamie:
more than a year ago
I used this product in conjunction with a reduced calorie and carb diet, although I use those terms very loosely. It was a basic glance at the label to see if it was a good number, and I controlled my portion sizes. I went from 185 lbs to 125 lbs in 9 months. It is incredible, and I have managed to keep it off with the exception of a few pounds here and there over the past year. This stuff really does work and I found it gave me a lot more energy. There were a few times I had hot flashes, but it wasn't consistent and most of the time I barely noticed it.
Genevieve:
more than a year ago
The lack of energy and lethargy while using this product was incredibly high. As a Personal Trainer and someone whose super fit and in peak health, having never used a weight loss agent before, thought it would be a good option while I was recovering from surgery. There was weight loss about 10lbs in 20 days but it was trumped by feeling exhausted and ill to the point of having to lay down and stomach upset. I maintained a high water intake and was pleasantly surprised that when I did feel well enough to exercise I was sweating profusely. I will not try this particular product again.
Rose-Marie:
more than a year ago
I bought this product in hopes of having a new body, but unfortunately no results. l lost a total of 3 pounds in one week. It did help in reducing my calorie intake. and you also feel the burn, (meaning you get hot flushes) and I'm not menopausal. One thing I noticed for sure was a feeling of being un well. Some reviews I read said that you feel like your getting the flu, I just felt un-well period. You don't feel good mentally or physically. Never take this product after 6:00 pm otherwise you'll be up all night. I took my last pill one day at 5:50 pm. and I was tossing an turning all night. Overall I will not purchase this product again, it does not live up to its own reviews, because I did alot of research prior to buying this product, both by the makers and public. I still have over half a bottle of pills left and I will not be using them, I 've decided to go with another diet alternative. Over all I 'm very disappointed in this product.
Page
1