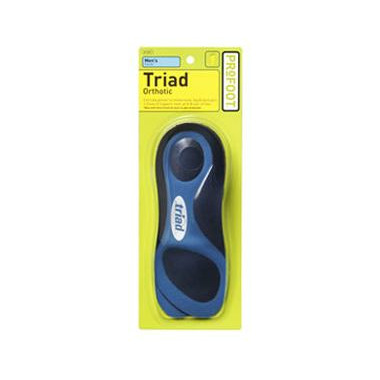 Description
You'll feel dramatic results the minute you put Triad Insoles in your shoes. The triple action, advanced design provides unparalleled support and comfort to the three zones of your feet: the arches, heels and balls of feet. No other insole does a better job preventing foot fatigue and helping to relieve knee and back pain than Triad.

Relieves knee, leg and back pain, guaranteed!
Fatigue-fighting 3 zone support system
One pair, fits all
Shipping & Returns
Unfortunately, due to the nature of this item, we cannot accept any returns.
We are only able to ship this item to Canadian customers.
Click here for more information