Progressive Complete Calcium for Adult Women

Calcium is an essential component of a healthy diet and plays an important role in keeping bones strong through every season of life. Complete Calcium for Adult Women has been specifically designed to meet your calcium needs as well as preventing loss from elevated homocysteine levels, acidic pH, and stress.
Features:
Promotes optimal bone health
Decreases calcium excretion
Supports healthy teeth and gums
Helps maintain healthy skin
Reduces cortisol production
Supports immune health
Balances pH
Dissolves in 30 minutes for optimal absorption
Key Ingredients:
Multiple Calcium Sources
Wakame, Broccoli & D3
Green Food Concentrates
CLA, Flax & Silica
Grape Seed Extract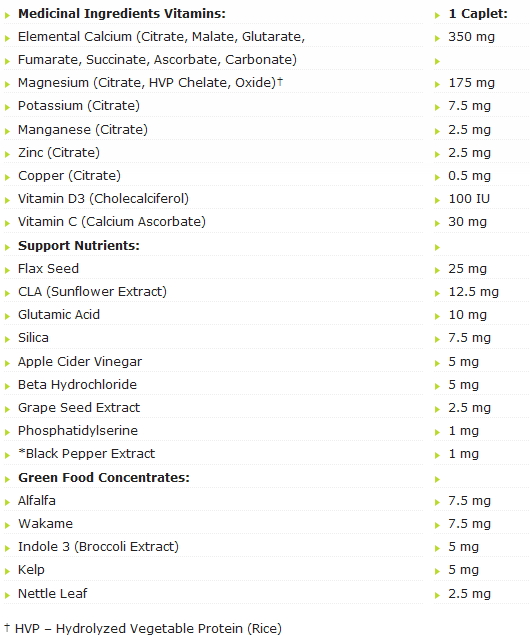 Non-medicinal Ingredients
: Microcrystalline Cellulose, Magnesium Stearate, Silica, HydroxyPropyl MethylCellulose, Carnauba Wax, Purified Water.
Contains no added flavours, colours, sweeteners or preservatives of any kind.
Suggested Use (Adults):
Take 1 caplet with breakfast and 1 caplet with dinner for a total of 2 caplets per day.