A heart-warming touch of organic rose, chamomile and lavender
20 Sachets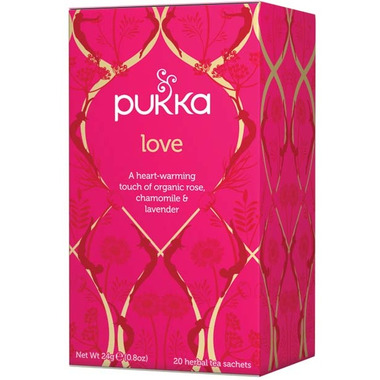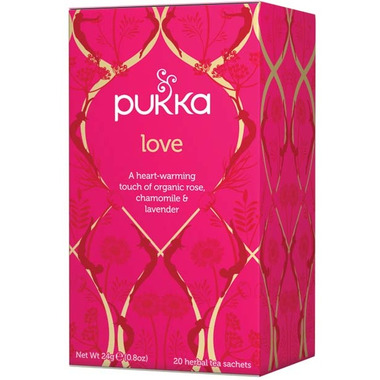 Pukka Love Tea
A heart-warming touch of organic rose, chamomile and lavender
20 Sachets
A tea that embodies nature's gift of FairWild flowers that will love you every step of the way. A tender touch of rose fills your heart. The soft embrace of chamomile and lavender soothe your soul.? A tea made with love, dedicated to love and called Love. How lovely is that? But drinking a cup of Love tea has more to it than just the blissful taste.
Features:
Organic
Non GMO
Vegetarian
Vegan
Kosher
Gluten Free
Soya Free
Caffeine Free
Wheat Free
Dairy Free
Nut Free
FairWild

Ingredients: Chamomile flower (25%), limeflower, elderflower, marigold flower, licorice root, rose flower (5%) lavender flower (5%).

Pat:
a few months ago
Pukka is one of my go - to tea companies. I used to bring them back from England when I would visit there. So happy Well.ca is carrying them now!
Love is not one my personal favourites, just because I am not partial to chamomile. My two daughters, though, and many of my friends love it, so I make sure I keep this one in stock.
Page
1