Pure Lab Vitamins Magnesium Glycinate Powder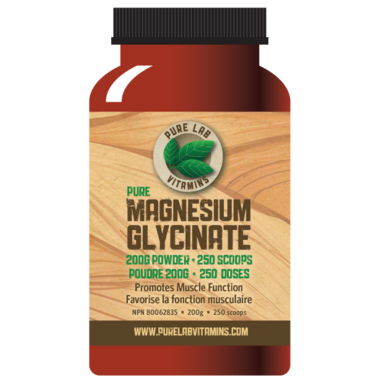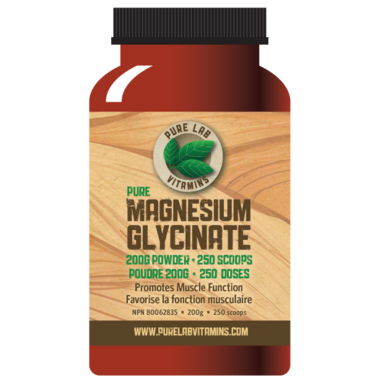 Pure Lab Vitamins Magnesium Glycinate Powder
Magnesium Glycinate is one of the most underutilized macro nutrients in our diets, and can play a role in the alleviation of chronic pain, muscle pain, chronic constipation, spasms, and general relaxation. Magnesium Glycinate has a greater absorption rate than other Magnesiums such as citrate, malate, and oxide.
Features:
Helps with Chronic Pain, Fibromyalgia, Neuropathies, Spasm, Migraines, Restless Leg Syndrome, Chronic Constipation, Insomnia
Magnesium Glycinate taken before and after exercise may help relieve sore muscles
Magnesium is one of the most under-utilized macro nutrients in our diets
Dosage:
Adults: Take 1 scoop with or without food 3 times a day. Adolescents 9-18 years: take 1 scoop with or without food 2 times a day.

Ingredients:
165 mg Magnesium Glycinate (from Magnesium Glycinate 825mg)
Contains No:
Gluten, wheat, sugar, yeast, milk, egg, shellfish, soy or preservatives. This product is tested for gluten, using R5-Elisa Testing, the most accurate testing method for gluten to date.

Caution:
Some people may experience loose stools




Nora:
a few months ago
I have tried just about every form of magnesium on the market and this is the only one I have found that does not wreak havoc with my bowels. I have been using it for a few months now and I am sleeping much better, feel less stressed, and it has greatly reduced the number and severity of headaches I experience. So simple yet truly life-changing.
Page
1