Pure-le Natural Liquid Greens Chlorophyll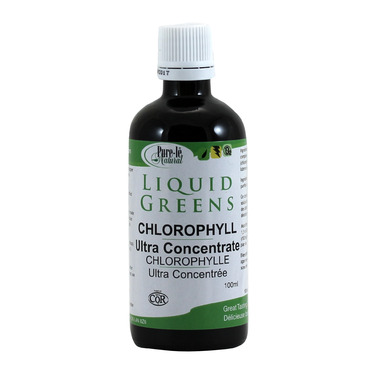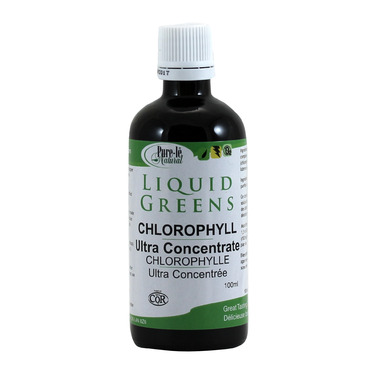 Pure-le Natural Liquid Greens Chlorophyll
Chlorophyll has numerous health benefits. It is unique in nature in that it is both a gentle cleanser, while at the same time being a calorie-free energizing tonic. Athletes cherish chlorophyll as a potent antioxidant, as well as a bronchial dilator (opens up airways allowing more oxygen to enter your system). Additionally, chlorophyll can aid the body in repairing tissue and injuries; a property that is effective for both internal and external injuries.
Some of chlorophyll's many health benefits:
Builds a high blood count
Cleans and deodorizes bowels
Cleans teeth and gums
Helps purify the liver
Improves anemic conditions
Improves blood sugar (diabetes)
Improves nasal functioning
Excellent throat gargle
Provides iron to organs
Reduces inflammation pain
Relieves sore throat
Resists bacterial infections
Soothes hemorrhoids and piles
Soothes ulcerous tissue
Aids asthma improvement
Benefits inflamed tonsils
Features:
Great tasting
Refreshing
Bioavailable
Water-soluble
Kosher and vegan
Directions (Adults):
Add 1.5 mL (30 drops) of chlorophyll (100 mg) to water 3 times daily.

Medicinal Ingredients:
Sodium copper chlorophyllin (Chlorophyll) from english alfalfa (100 mg per dose).
Non-medicinal Ingredients:
Purified water, protassium salt.




Karen:
about a month ago
This is the first time I have used Chlorophyll. It has helped whiten my teeth and reduced some receding gums, and my teeth feel so smooth. It does make your tongue green though...I am only using about 15 drops in a glass of water and have only been using it for two weeks. The taste is mild and does not bother me.
Page
1