Pure Protein Plus Bar Cookie Dough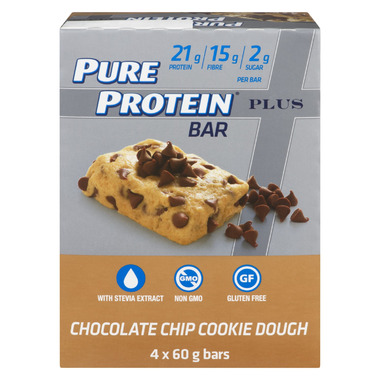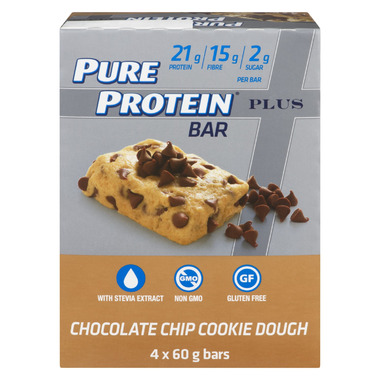 Pure Protein Plus Bar Cookie Dough
Fuel your active lifestyle with Pure Protein PLUS Cookie Dough Protein Bar. This great-tasting protein bar is high in fiber and protein, and has real chunks of cookie dough for full flavor. With 2 grams of sugar and 4 grams of net carbs, this bar can be a nutritious part of your diet and exercise regimen or provide a nutritious pick-me-up any time of the day.
Great-Tasting Cookie Dough Flavor
This protein bar makes a delicious and satisfying snack thanks to its Cookie Dough flavor with real chunks of cookie dough and chocolate pieces. The bar has a soft texture with whey protein cocoa crisps for a bit of crunch.

Fiber-Rich and High in Protein
Each Pure Protein PLUS Cookie Dough bar has 200 calories and contains 21 grams of protein, 15 grams of fiber, 2 grams of sugar per bar, and 8% RDA of calcium to help fuel your busy life.

Features:
Non-GMO
Gluten Free
No artificial sweeteners
Only 2 grams of Sugar
21 grams of Protein