Helps Prevent Bacterial Vaginosis
10 Vaginal Ovules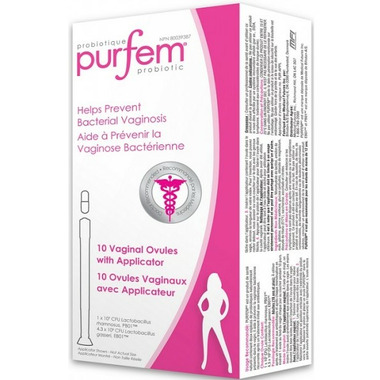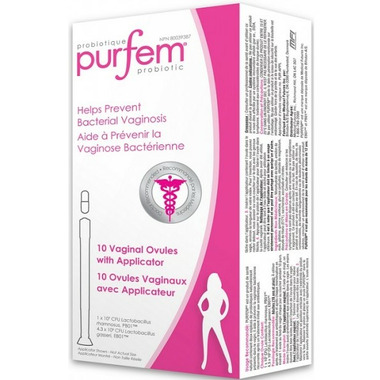 purfem Probiotic
Helps Prevent Bacterial Vaginosis
10 Vaginal Ovules
Purfem Probiotic is a natural health product made of two naturally occurring strains of probiotics contained in a vaginal ovule. It works by re-establishing the healthy bacterial balance in the vagina. The 2 Lactobacillus species in Purfem Probiotic convert lactose in the vagina to lactic acid which changes the pH of the vagina to the normal range. This more acidic environment makes it harder for the pathogenic ("bad") bacteria to thrive and reproduce.

Purfem Probiotic is specially formulated with two natural probiotic species of Lactobacillus bacteria in a convenient vaginal ovule. Each ovule contains 10 billion live cells of Lactobacillus rhamnosus and 10 billion live cells of Lactobacillus gasseri. Purfem probiotic contains 10 vaginal ovules.

Please be advised that Well.ca follows manufacturer guidelines for storing & shipping probiotics.