Q-Tips Precision Tips Cotton Swabs 170 Count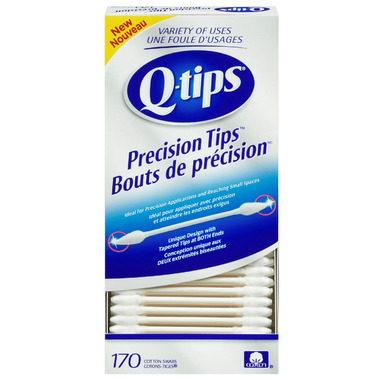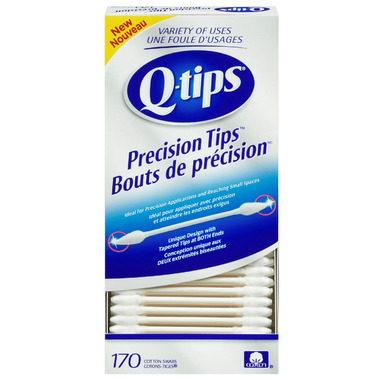 Q-Tips Precision Tips Cotton Swabs 170 Count
Your tool for beauty, first aid, arts & crafts, baby care, pet care and more. With the softest cotton at the tip from the end of the stick to the top of the swab and a gently flexible stick, Q-tips cotton swabs are perfect for a variety of uses.

Different uses for Q-tips cotton swabs include beauty (apply or remove eyeliner & eye-shadow), baby care (delicately care for sensitive areas), home & electronics (clean and dust hard-to-reach spaces), and first aid (gently apply ointments and creams). The paper sticks are sourced from sustainable forests. Q-tips cotton swabs are biodegradable when composted and the packaging is recyclable. Q-tips cotton swabs are made with 100% pure cotton.

Today, Q-tips cotton swabs are the leading cotton swab brand and have been trusted for superior quality, versatility, and value for more than 85 years. These swabs are light and portable, which makes them perfect for on-the go. Make sure to also try our other products including Q-tips Precision Tips.