Raincoast Trading Solid White Albacore Tuna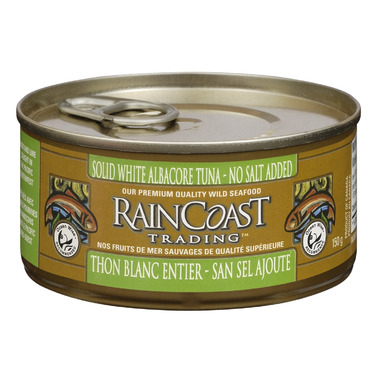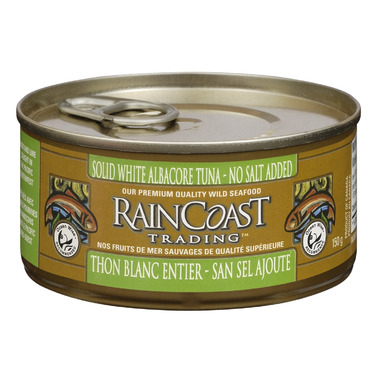 Raincoast Trading Solid White Albacore Tuna
Raincoast Trading is committed to fishing with integrity and preserving the well-being of our world marine ecosystems. Owned by a fourth generation fishing family, Raincoast Trading wholeheartedly support efforts to minimize overfishing, bycatch, and habitat damage. Raincoast Trading Albacore Tuna is certified Ocean Wise, which means that it is a sustainable seafood choice.
Features:
BPA free cans
No bleaching or pre-cooking
No added water or oil
Rich in natural omega 3 oils
Wild caught albacore tuna
Product of Canada
Caught in the Pacific Northwest
No bycatch, no habitat damage
100% traceability from boat to can
Ingredients:
Albcore Tuna.