Raincoast Trading Wild Pacific Sardines in Spring Water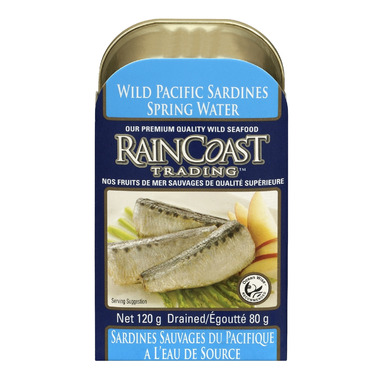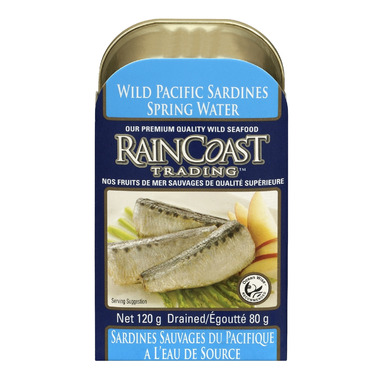 Raincoast Trading Wild Pacific Sardines in Spring Water
Raincoast Trading is committed to fishing with integrity and preserving the well-being of our world marine ecosystems. Owned by a fourth generation fishing family, Raincoast Trading wholeheartedly support efforts to minimize overfishing, bycatch, habitat damage, and problems associated with farmed salmon. Raincoast Trading Wild Pacific Sardines in Spring Water is certified Ocean Wise, which means that it is a sustainable seafood choice.
Features:
Wild caught
Rich in Omega-3s
Rich in Vitamins and Minerals
No bycatch, no habitat damage
100% traceability
No Additives or Preservatives
Sea salt is used, not iodized salts
BPA free cans
Ocean Wise
Ingredients:
Sardines, Spring Water, Sea Salt.