RearZ Better Than Organic Prefold Diapers
Medium 15-30 pounds 14x18 inches
6 Prefolds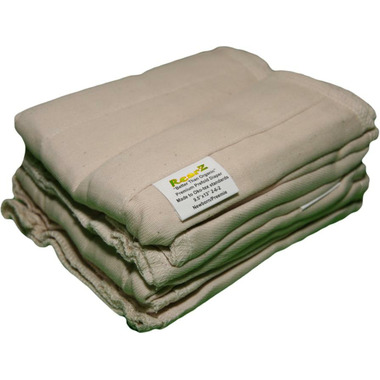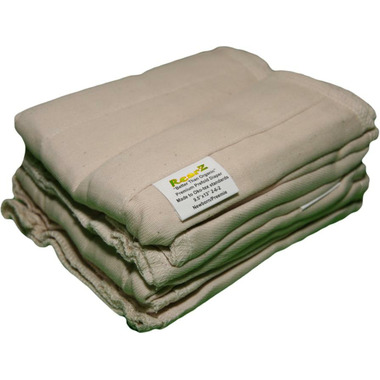 RearZ Better Than Organic Prefold Diapers
Medium 15-30 pounds 14x18 inches
6 Prefolds
Prefolds are a great multi use diaper.
They are rectangular in shape but have multiple layers sewn together for maximum absorbency.
These are also perfect for stuffing in all kinds of pockets or other diapering systems that may not be absorbent enough for your heavy wetter.
Rearz are Unbleached Diaper Service Quality Premium Indian Prefold Diapers

These Diaper Service Quality Diapers have a 4-8-4 layering.