Refresh Ultra Lubricant Eye Drops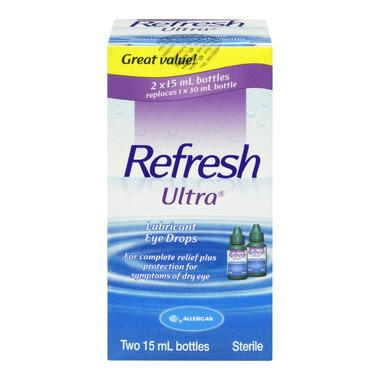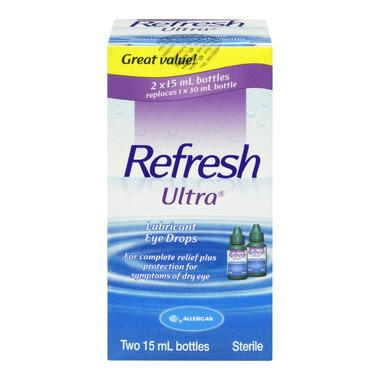 Refresh Ultra Lubricant Eye Drops
Try Refresh Ultra Lubricant Eye Drops for the temporary relief of burning, irritation, and discomfort due to the dryness of the eye or exposure to wind or sun.

Directions: Instill 1 or 2 drops in the affected eye(s) as needed.

Contains: Boric acid, carbomer, castor oil, glycerine, polysorbate 80, purified water, Purite (stabalized oxychloro complex) (as preservative), and sodium hydroxide.