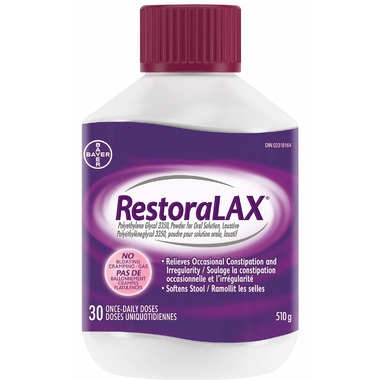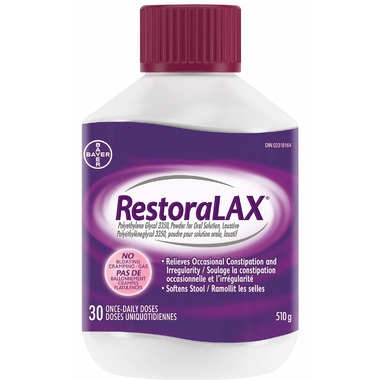 RestoraLAX (Polyethylene Glycol 3350) works to relieve occasional constipation by gently bringing water into your bowel.
It gently increases the frequency of bowel movements and softens the stool so it is easier to pass.
Safe and effective.
Taken once daily with liquids.
It has no taste and dissolves easily and completely in water, or any other everyday non-alcoholic beverage, hot or cold.