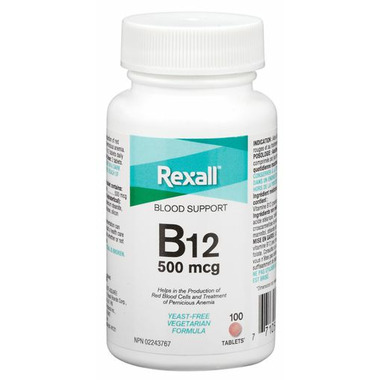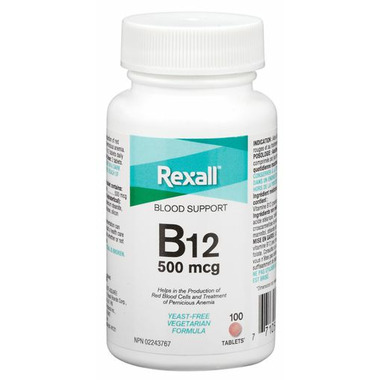 Rexall's B12 is a yeast free and vegetarian blood support vitamin that helps in the production of red blood cells and treatment of anemia.

Active Ingredients: Vitamin B12 (cyanocobalamin) 500 mcg

Dosage: Take 1 to 2 tablets daily with a meal. Maximum Daily Dose: 2 tablets.

Caution: Vitamin B12 supplementation can mask a folate deficiency. Consult a health care practitioner if you are uncertain whether or not you are taking adequate folate.