Ricola Cough Drop Honey Herbs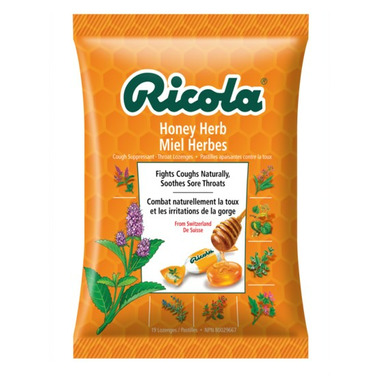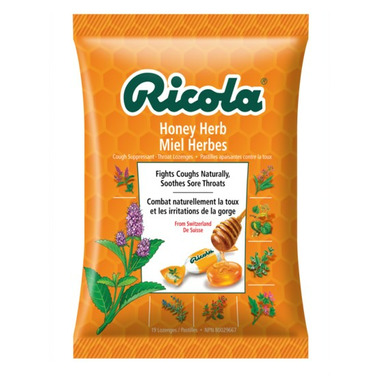 Ricola Cough Drop Honey Herbs

Fights Coughs Naturally, Soothes Sore Throats
Ricola Honey Herb Throat Drops combine sweet natural honey with our proprietary blend of 10 Swiss Alpine herbs to delicately flavor these soothing, effective drops.
Relieve irritation and soreness in your throat and calm your cough with Ricola Honey Herb Throat Drops. These delectable herb drops are made with Ricola's secret blend of 10 Swiss herbs and a gentle touch of honey for a fresh, crisp taste. They are also infused with menthol, a natural cough suppressant that helps soothe minor throat and mouth irritation.
Provides natural, sugar-free, long-lasting relief for cough and sore throat
Caution:

If symptoms are severe or persist for more than 2 days or are accompanied by high fever, please consult a doctor. Consult a health care practioner prior to use if you have anaemia. Consult a health care practitionor prior to use if you have gallstones, hiatus hernia or gastrosephalgeal reflux. Hypersensitivity(e.g. allergy) has been known to occur; in which case discontinue use. Some people may experience gastroesophageal reflux.
Vegeterian, Gluten Free, Kosher, Non-GMO, Natural flavorings