Rizopia 100% Brown Rice Pasta Elbows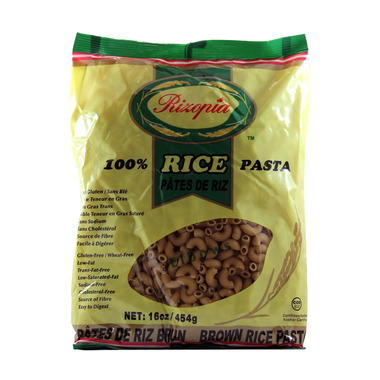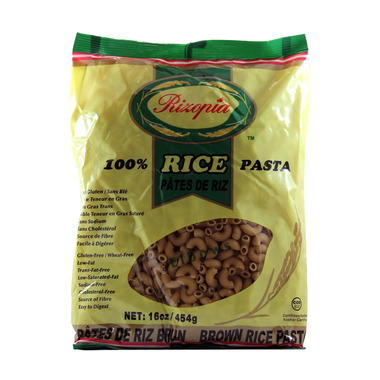 Rizopia 100% Brown Rice Pasta Elbows




Rizopia provides the safest, tastiest, high quality gluten-free rice pasta line in the industry, all of which are made with great respects to the taste and the tradition of the 'Al Dente' Italian tradition.

Elbow - A highly versatile shape that can be baked in hot dishes, or be mixed in cold pasta salad. Elbow will be the perfect ingredient for your next party dish.

Gluten free/ Wheat free
Low fat
Trans fat free
Low in saturated fat
Sodium free
Cholesterol free
Nut Free
Source of fibre
Easy to digest

Kosher certified
Made in Canada
Ingredients: Whole-grain Brown Rice, Rice Bran and Water.